A life of character


and contribution
For over 65 years, Glenaeon Rudolf Steiner School has helped children and young adults find meaning and direction in their lives. Through a considered balance of academic, aesthetic, artisan, altruistic and active wilderness, we equip students with everything they need to lead a life of character and contribution.
WE GO DEEPER


IN THE MAIN LESSON

The Main Lesson is a unique element in Steiner education. Each morning for three weeks, every class from Year 1 to 11 learns about one 'big idea'. In this block of time, teachers and students explore in great depth one large topic, ranging from big ideas such as the Alphabet in Class 1, to Pythagoras, Shakespeare, and the Origins of Literature in high school.

Our Main Lessons tell the story of Humanity and our journey over epochs from the ancient consciousness of legends and fairy tales, all the way to how we think in the contemporary world. The Main Lessons give every student a connection with the narrative that is Our Story, the human story, locating each student in a living tradition.
A SCHOOL JOURNEY

LIKE NO OTHER
At Glenaeon, students grow through their school journey in a series of age-appropriate stages.
Each developmental stage is understood and nourished, honoured and cared for.
Early Childhood Program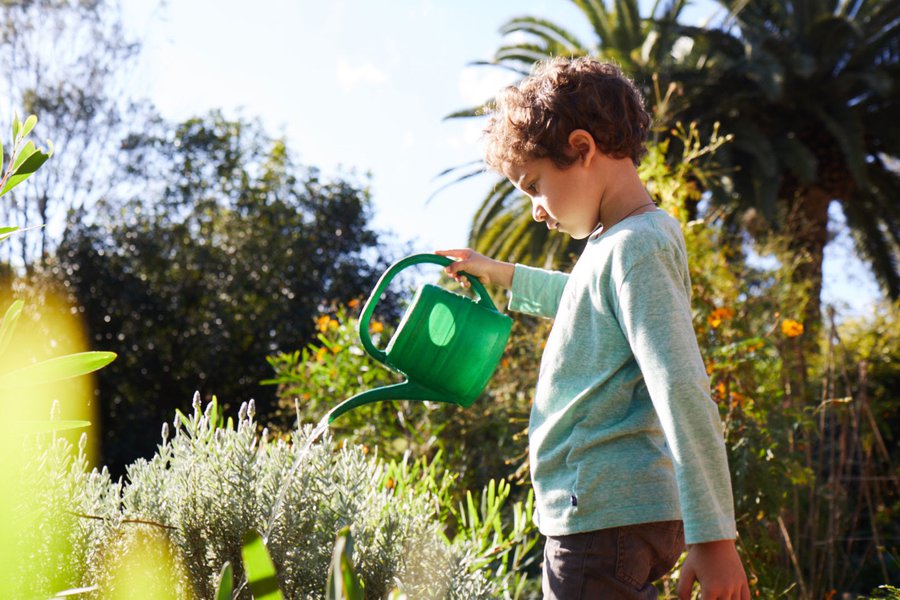 The Glenaeon journey starts with our Early Childhood Program – a nurturing foundation for the growing child.
A NURTURING FOUNDATION
By nourishing the mind and the senses through a healthy, beauty-filled environment, our program fosters the development of the whole child. We offer playgroup programs for children under five, a Preschool program for 3-5 year olds, and a part-time and full-time Kindergarten program campus.
To find out more about the Glenaeon Preschool visit glenaeonpreschool.nsw.edu.au
Primary School
The primary years are a time for imagination, learning through creative expression and practical achievements.
A TIME FOR IMAGINATION
At Glenaeon, the primary years are spent in a secure relationship with a Class Teacher, who provides overall curriculum and pastoral care to the class. Having a consistent class teacher throughout the primary years isn't something we just dreamed up! It's a common feature of education in Finland, which constantly rates as the highest performing OECD education system in the world. Every primary school student takes part in weekly drawing and painting classes, as well as singing, learning an instrument, performing in a play, learning a foreign language and participating in the school's sport and outdoor education program.
HIGH SCHOOL
YEARS 7 & 8
For Years 7 & 8, Glenaeon offers a broad program of academic, aesthetic, social and physical courses that will stimulate and inspire students as they leave childhood and prepare for their future. Our program embraces a broad picture of the journey through puberty, to strengthen the young person in mind, heart and body.
YEAR 9
Year 9 is a critical stage in a student's development. With this in mind, Glenaeon has developed The Cove, a unique program that aims to challenge students academically, and ground them in practical tasks. Balancing on the three pillars of Community, Achievement, and Autonomy, The Cove gives our students opportunities to develop skills, resilience, a sense of belonging, an attitude of service, and a strong foundation on which to base their final years of schooling. Self-discipline and self-care are modelled and reflected upon through measured risk-taking, goal-setting and accountability. Students practise these essential skills in wilderness and urban environments.
YEAR 10
Students step into the Senior School in Year 10 and our program now focuses on activities and tasks that healthily stretch students in all areas of the curriculum. This allows them to deeply know themselves as learners and experience success both personally and communally. An intensive focus on a music theatre piece, performed by the full cohort early in the year, is an experience unique to Glenaeon. Work on the production brings students together and teaches them that high standards can be attained through dedication and hard work. They also complete a trek in Tasmania and an Outdoor Ed experience. These experiences spill over into other aspect of school life and students then enter with determination into their Year 10 academic studies in preparation for Years 11 and 12.
YEARS 11 & 12
HSC PLUS
Our Year 11 and 12 program represents the synthesis and culmination of the Glenaeon journey. It provides a rigorous and dynamic education — an education which meets the needs and questions of young men and women as they stand on the threshold of adult life.
As well as the Higher School Certificate (HSC), with 25+ courses on offer, each student undertakes Glenaeon developed modules which broaden their educational experience and contextualises their learning in intellectual, social-emotional and practical spheres. These modules are drawn from the academic, artisan, altruistic, and active-wilderness pillars of a Glenaeon education. Upon completion, students receive both the HSC and the Glenaeon Record of Accomplishment (GRoA).
A Glenaeon graduate receives a complete education and finishes secondary studies with an inquisitive mind, an open demeanour and the confidence that they can contribute meaningfully throughout the 21st century.
OUTDOORS
Glenaeon's outdoor education program aims to prepare students to overcome adversity, work alongside others, provide meaningful experiences and become comfortable in the natural environment. We build skills in adventure activities that enable our students to complete major journey based expeditions in the senior years.
ACTIVE WILDERNESS PROGRAM
We have a focus on walking from Class 4 all the way to Year 10, when all students in Year 10 complete the famous Overland Track in Tasmania. By Year 12, the five day Solo Camp is the culmination of the school's active wilderness program. The main component of the Year 12 Solo camp for the students is spending 30 hours by themselves in the bush. This experience requires both mental and practical independence and provides wonderful preparation for participating in society in a resourceful way.
OUTDOOR AND ENVIRONMENTAL EDUCATION CO-ORDINATOR
Glenaeon's Outdoor and Environmental Education Co-ordinator, Scottie William's aim is to change every students expectation of a 'school camp' from something regular to something unforgettable, sometimes even life changing. Scottie inspires students to sleep under the stars, see the beauty in trees and bees, and stretch themselves beyond the everyday.
THE ARTS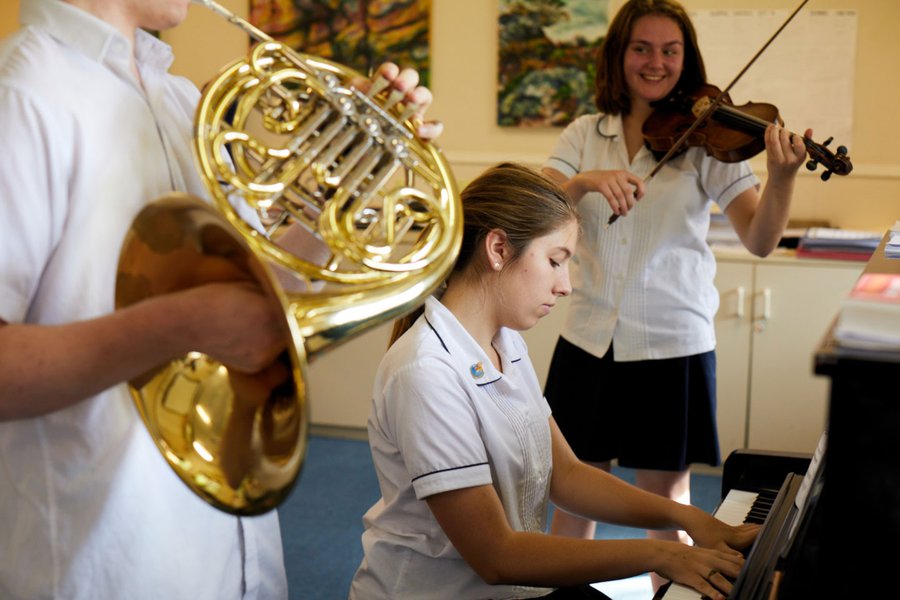 It is in the arts that creativity can be nurtured and flourish.
At Glenaeon all students participate in the aesthetic programme of drawing, painting, music and drama. Each year from 1–8 performs a play yearly, culminating in a full production of Shakespeare, and in Year 9 they begin to work on a full musical to be performed in Year 10.
All students attend weekly drawing and painting classes as well as singing and instrumental music tuition. This emphasis on creativity results in creative thinking individuals with the capacity for self-expression and flexible thinking.
SPORTS
From the beginning of their schooling the students spend at least 80 minutes per week engaging in physical activity.
The formal sports programme starts in Year 4 and the children learn and play a number of team and individual sports.
In the high school this programme continues, broadening to include:
fitness and outdoor sports
sailing
surfing
and rock climbing.
Glenaeon has successful teams:
fencing
basketball
and athletics
In addition to the sport programme we have a very strong outdoor education and camp programme, an integral part of students time at Glenaeon.
WANT TO KNOW MORE


ABOUT GLENAEON?
Our Prospectus and 2021 Annual Report are a great place to start. You can find all our documents in our downloads section.